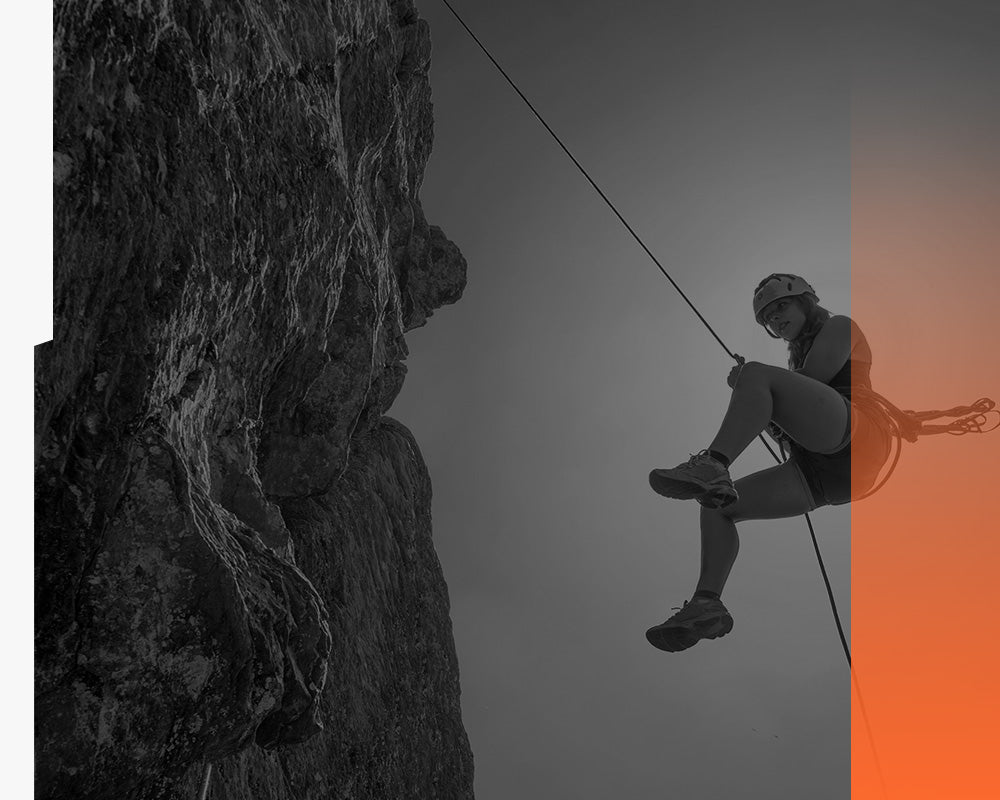 Training to be the best at anything, from sports to dance, music, or even your job, takes hours of dedication, hard work, and persistence.
It's getting up every day and working towards your goals even when you don't want to. While the vast majority of the work to PR your 5k time, to make the next competition, or to win a spot on a team is on you, you can help support your performance goals by eating healthy and taking the right performance supplements. Innovative Sports Nutrition offers the best sports performance supplements that will help you meet your goals.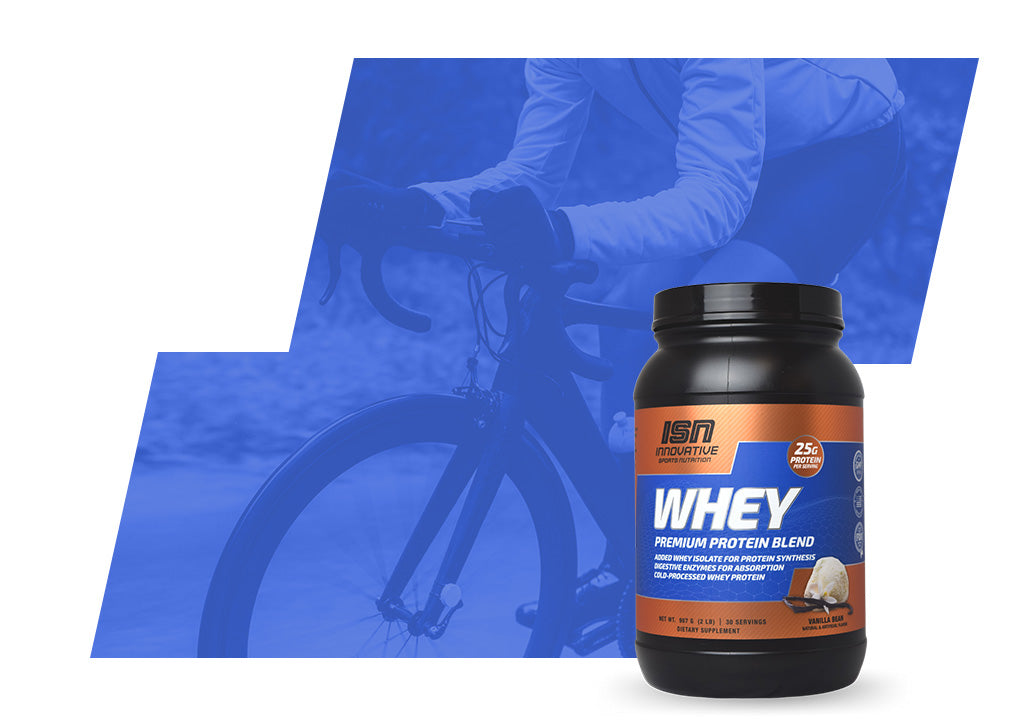 Whey Protein
As an athlete, you are interested in two things: improving performance and upping your fitness level, which includes adding muscle, strength, endurance, flexibility, mobility, and more. One of the quickest ways to do so is to amp up protein intake. Whey protein is essentially the protein part of milk. It is isolated and turned into a powder for consumption. It is one of the quickest ways to improve muscle protein synthesis, which helps to increase lean muscle mass, and aids in sports performance. Our Whey Protein has no fillers or additives. It includes BCAAs for faster recovery without compromising the true amount of protein per scoop, and it is absorbed immediately, making it perfect for a pre- or a post-workout recovery drink.
Order Whey Protein
BCAA
BCAAs or Branched Chain Amino Acids are normally obtained from the food and/or drink you consume. These essential building blocks of protein help to build muscle and decrease muscle soreness from working out. BCAAs consist of leucine, isoleucine, and valine. BCAAs can help improve sports performance, especially when consumed on a regular basis. Our BCAA is blended with glutamine for enhanced recovery from a hard workout and for lean muscle support. These amino acids are readily absorbed, especially when taken in its powder form.
Order BCAA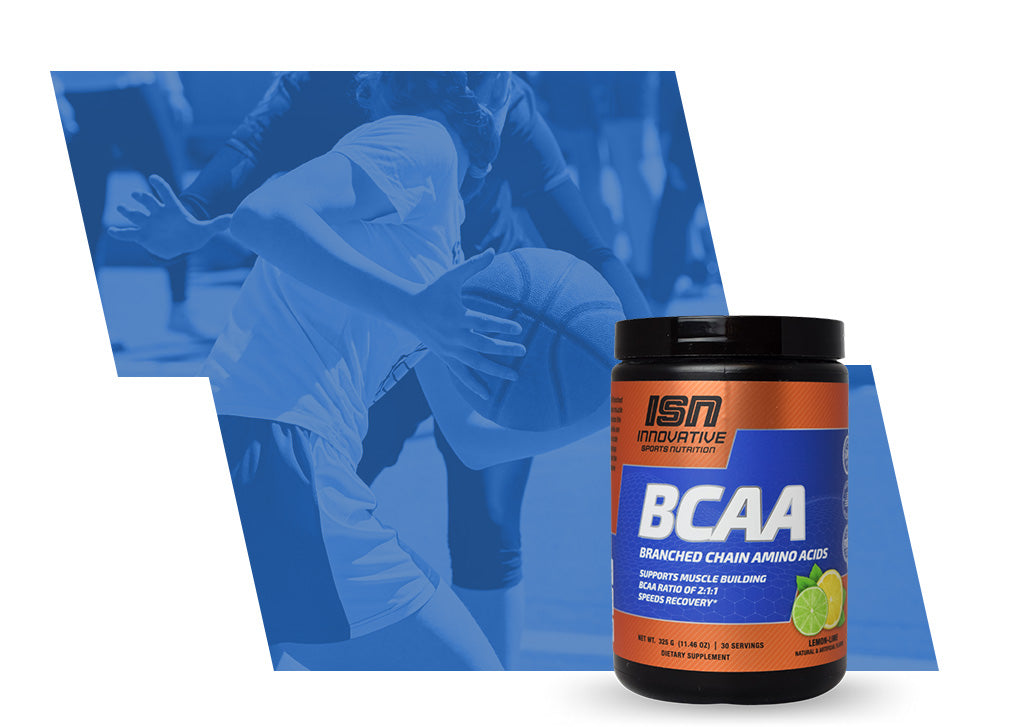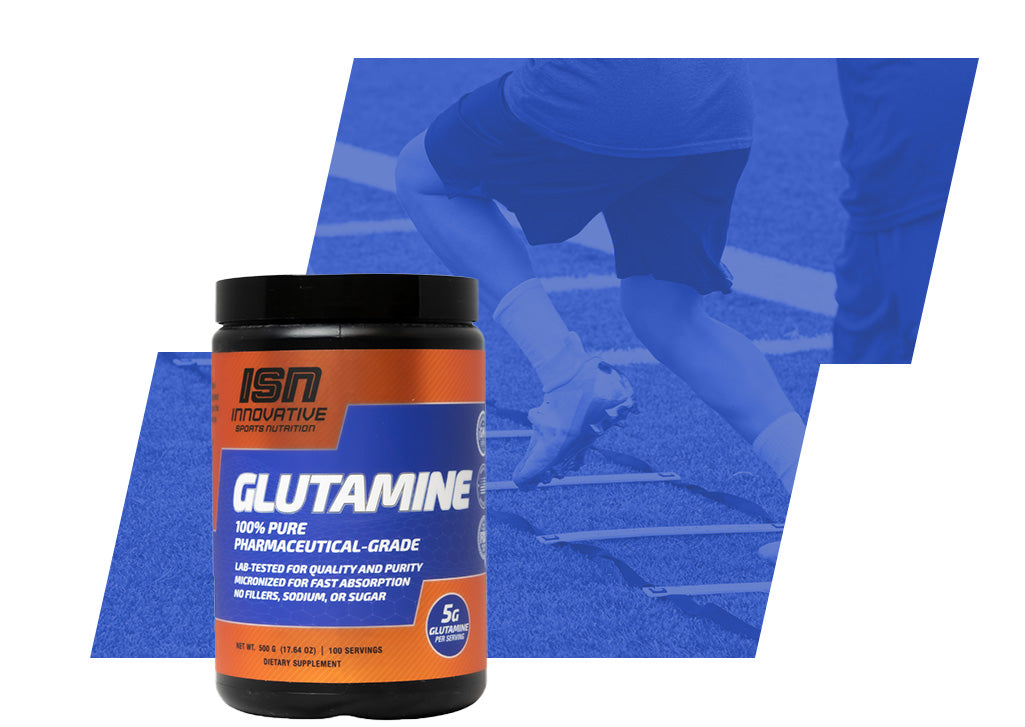 Glutamine
You may have heard of glutamine, but you may not know what it is or how it can help you with sports performance. Glutamine is an amino acid that is a building block of protein. It has many benefits for your body, including helping boost your immune system, help with intestinal health, and it helps to defend against viruses and bacteria. When you exercise at intense levels, glutamine levels in your body can drop, exposing you to possible illnesses and muscle breakdown. Innovative Sports Nutrition offers Glutamine in order to help you maintain your sports performance. It helps to ensure you stay healthy and don't feel ill during training sessions. A prolonged illness can spell disaster for many athletes. Avoid feeling ill, and add our Glutamine workout to your supplement today!
Order Glutamine
Pre-Workout
It's important to have the right amount of fuel before you engage in any sort of exercise during the day. Waking up and hitting the gym with nothing but water is a recipe for burnout and a loss of performance gains. Innovative Sports Nutrition offers our Energy + Pre-Workout drink that is designed to ensure you have the best workout and recovery every day. Our workout supplement contains a whole host of excellent nutrients to ensure your performance, including citrulline, creatine, bioperine, and so much more. You work hard to achieve your fitness goals; help your body do so the smart way. Order our Energy + Pre-Workout nutrition supplement today!
Order Energy + Pre-Workout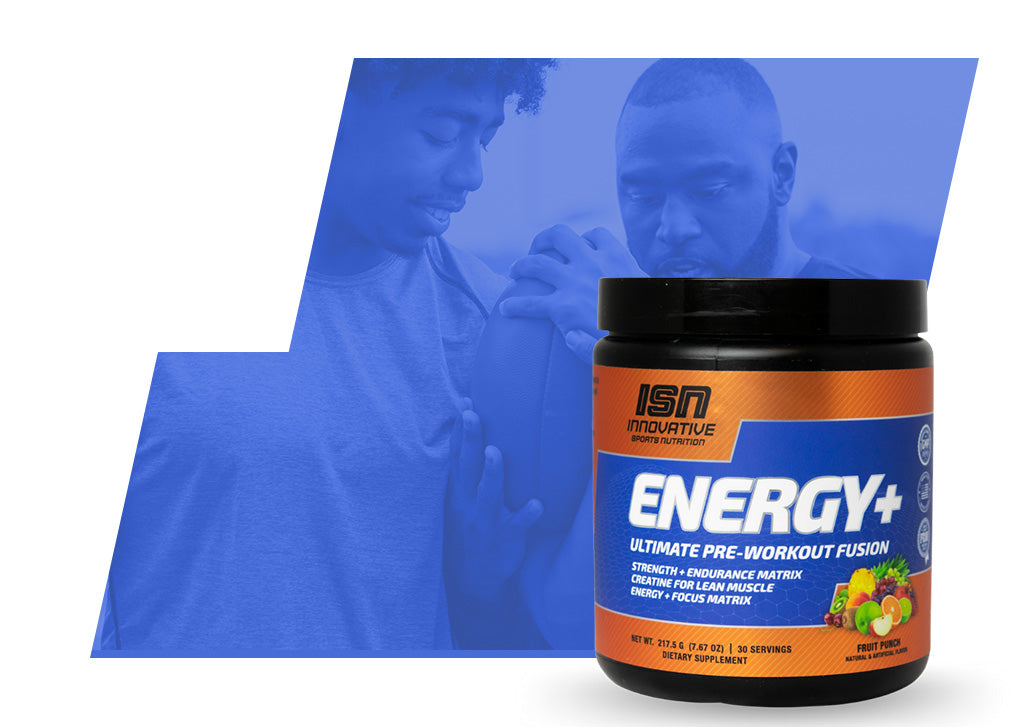 Want to Learn More?
Innovative Sports Nutrition is passionate about helping you reach your goals. Reach out to our performance experts with your questions today!
Learn More